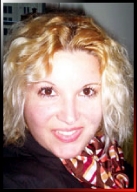 Endorsements:
What some prominent Liberals say about Georgina:



"I have known Georgina to have the commitment and dedication to the community of Ontario and the Liberal Party of Canada. I believe that she will continue to bring success to the role of Regional Vice President Ontario". Hon. Art Eggleton, P.C., Senator for Ontario


"Along this life-journey I continue to learn through the many people I meet that either you get it or you don't and those that do embody the essence of enlightened, compassionate leadership. Georgina Bencsik is a proud Liberal who gets it, especially in understanding Canadian values
and our multicultural mosaic." Charles S. Coffey, O.C.


"I have only known Georgina for a short time. I found her during the campaign to be a hard worker." Hon. Ken Dryden M.P.


"In short time I have known Georgina Bencsik, I have been impressed with her intelligence, her passion and her vision for the Multiculturalism Committee. I believe Georgina is the person who will reach out to all Liberal members to ensure their issues and concerns are addressed by the party. Not only is this a pivotal time for the party, it is a pivotal time in Canadian society and I believe Georgina will be the leader who can energize Liberals across the country to participate in the party. As an Aboriginal delegate, I fully endorse Georgina Bencsik for the position of Regional VP for Ontario." Hank Rowlinson, Co-President, Aboriginal Peoples Commission


"In the short time I've known Georgina, she has proven to have the enthusiasm and judgment necessary to engage the grassroots and provide meaningful and effective representation. She has been a strong advocate in her current position as LPC(O) Multicultural Chair, and I fully expect her to continue to excel in her candidacy for Regional VP Ontario, LPC" Jason Easton, Central Regional Coordinator, Ontario Young Liberals


"Georgina is well known in Liberal circles. She shows great interest in moving the Party forward and significant drive to do her part to help make that happen." Denise Jetten, Vice President, Provincial Affairs, Ontario Women's Liberal Commission


"Georgina Bencsik is a dynamic woman who will work on the team to rebuild the Liberal Party of Canada. She has what it takes to engage Ontarians in the process and to deliver concrete results as she has in her various positions at the Party and in the business community." Sharon E. Maloney, Executive Vice President, St. Paul's Federal Liberal Riding Association


"Chaque fois que vous côtoyez Georgina, vous êtes irrésistiblement capté par son sourire contagieux et son attitude positive. Voilà les qualités requises pour une V.P. régionale. De plus, Georgina est effective et efficace dans les tâches à accomplir. " Whenever you are around Georgina you can't help but be captivated with her smile and positive attitude. It's that kind of quality that we need as Regional VP for Ontario. She knows how to get things done. Paul Latondress, Northern Region President, LPC(O) and President Timmins James Bay Riding Association


"I have had the pleasure of associating and working with Georgina Bencsik whom I find to be very knowledgeable, capable and caring. She exhibits a deep commitment to community activism and to addressing social issues. She would be an asset to any organization." Mark M. Persaud Chair, Standing Committee on Multiculturalism, Liberal Party of Canada


"I'm supporting Georgina Bencsik because I know she's prepared to use her tremendous energy and resources to do the heavy lifting the party needs as Regional Vice Ontario" Hon. George Smitherman, M.P.P.