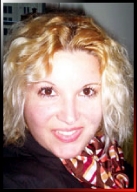 Georgina's Brief Biography:


With a strong focus on policy and finance, Georgina has participated on various Federal, Provincial and Municipal consultations and committees ranging from e-commerce (Industry Canada), MEDT vision and MEOI, Ministry of Finance, as well as many environmental, human rights and transportation/infrastructure initiatives. She has also been quoted in the Toronto Star and Canadian Press concerning finance related to the current Liberal and former Conservative governments in Ontario. As a member of the Liberal Party, she has been involved in numerous campaigns at the federal and provincial levels for many Members of Parliament and Members of Provincial Parliament, riding association executive positions, chairing annual general meetings/nomination meetings/delegate selection meetings. Other activities have revolved around her contribution to business organizations in the form of the following accolades: President & Policy Chair of the Vaughan Chamber of Commerce, Governor of Ontario Chamber of Commerce, Policy Delegate & Presenter for the Canadian Chamber of Commerce, and board member of BCRTMA and Pine Valley Link Environmental Assessment, Bartley-Smith Greenway, Young Leader with Canadian Unity Council,
Queens Park Liason Forum, Member of Canada25. Inaugural Speaker, Faculty of Arts & Science, Political Science University of Toronto and served on Governing Council, Academic Board, University of Toronto and Hart House. She is also a Policy Award Recipient from Ontario Liberal Party (year 2004/05), and speaker at conventions: OLP, September 2004 Hamilton, ON "Multiculturalism in Your Riding" ; "Multiculturalism Workshop" September 2005 LPC(O) Executive Board, and most recently at OLP Policy Conference, Mississauga ON, February 2006 "Women in Politics" . She has also formulated and introduced a new awards program in time for the six regional award recipients at the LPC(O) AGM in May 2006, the first of its kind at the Party, in conjuction with the Liberal Party of Canada (Ontario) management team, the MAP -Multiculturalism Awards Program. Georgina was also a co-organizer of the Ethnic Media Reception at the LPC(O) AGM in May 2006, and the Premier and Deputy Premier's Rally on October 29, 2006 In Georgina's spare time she enjoys social activism, politics, traveling and volunteering.


---
As you read the contents of my official campaign website, I am convinced that I will earn your support not only because of my platform and vision but more importantly, because of my demonstrated leadership and passionate commitment to the issues that matter to Ontario's diverse communities. This demonstrated commitment and my capacity to get things done are the qualities that distinguish my candidacy from other candidates for this position.

I believe that my education, experience, people skills and research abilities will enable me to build a strong team that will have the capability to undertake many challenging and innovative tasks and succeed. I plan to ensure full participation of our Provincial Territorial Association, Liberal Party of Canada (Ontario) and added consultation with our great Commissions: Ontario Young Liberals, Ontario Women's Liberal Commission, Aboriginal Peoples Liberal Commission of Ontario and the Seniors Commission, and our Members of Parliament. I also believe that it is necessary to engage all ethnic communities and work with our National Executive to ensure that our new Leader will implement a winning election platform, that the Party's vision and values are realized and that Ontario continues to be a land of opportunities for all.

VOTE: Georgina Bencsik for Regional Vice-President Ontario. This important office is a natural progression in furtherance of my lifelong commitment to public service both in a professional capacity and as a well-known community leader who has extensively served Ontario's many diverse communities in a variety of roles.


Georgina Bencsik: Leadership, Integrity and Commitment

Whether as Multiculturalism Chair, Liberal Party of Canada (Ontario), Vice President Membership, OWLC, Vice Chair, Business and Professional, Multiculturalism, Ontario Liberal Party, Ken Dryden MP Campaign Telephone Canvassing Co-Chair, Vice President-at-Large/Vice President Organization/Vice President Recruitment at the Federal Riding Association, Policy Chair with two regionally approved resolutions for the Upcoming Energy Policy Conference, Policy Award Recipient (Ontario Liberal Party). Speaker, Liberal Party of Canada (Ontario) Executive Board, Sault Ste. Marie, "multiculturalism in your riding" , MAP Multiculturalism Awards Program (first of its kind in LPC) OLP, Speaker, Women in Politics, Policy Conference 2005, Speaker at the Provincial Council, OLP September 2004 , "Multiculturalism in your Riding", Campaign Staff and Volunteer for various municipal, provincial and federally elected members, and member of various not-for-profit boards and committees.

Georgina Bencsik has demonstrated consistent leadership, integrity and dedication in the dispatch of her duties and a commitment to helping all. Over the years Georgina has gained election-campaign experience as well as in-depth knowledge and understanding from working closely with local communities and associations. Georgina's energy and perseverance delivers results with our fellow Liberals. Georgina has been a long time supporter and member of the Liberal Party of Canada.

Georgina is a mortgage broker by profession. Georgina has spent most of her financial career as a advocator on issues concerning the business community, participating on various government consultations concerning infrastructure financing, e-commerce opportunities, finance and taxation. She is also very passionate about community development and volunteerism at the local, national and international levels. She enjoys challenges and thinking "out of the box" in developing novel and creative approaches to increasingly complex societal problems. As you will invariably determine, if you haven't by now, unlike many politicians and those seeking political office, Georgina spends more time actually doing things rather than talking about doing things. Most of her post secondary studies were done in Canada at University of Toronto, where she was involved with the various executive roles on various clubs and committees, such as Governing Council, Erindale College Council, Secretary Hart House, and Vice President of Psychology Student's Association, and memberships with the Political Science, Young Liberals, and Commerce Student Association. It is because of a deep affection for her country and her fellow Ontarians that she seeks to make our province and country a better place to live in for all Canadians regardless of backgrounds. She does this on a daily basis through public service in professional and volunteer capacities.